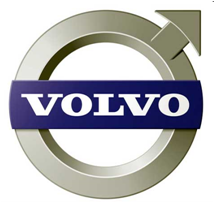 VOLVO CONSTRUCTION EQUIPMENT
Volvo Construction Equipment, a business area within the Volvo Group, is one of the world's leading manufacturers of construction equipment such as wheel loaders, excavators, articulated haulers, road development equipment and compact equipment. The turnover for 2007 reached €5.5 billion. The number of employees is approximately 16 000. The Volvo Construction Equipment headquarter is based in Brussels, Belgium. Production facilities are located in Europe, Asia, North America and Latin America. R&D sites are mainly located in Europe (Sweden, Germany, France), USA and Korea.
Volvo Construction Equipment's products and services are offered in more than 125 countries through proprietary or independent dealerships. Customers are using Volvo machines in quarries & aggregates, energy related industries (oil & gas), heavy infrastructure, utilities, road construction, building, demolition, recycling industry, industrial materials handling and the forestry industry.
The company more than doubled its global sales during the last 5 years. Also, Volvo Construction Equipment has taken a major part on the important and rapidly growing market in China. The company vision is to be the model of excellence and care in the construction equipment industry.
The Volvo Construction Equipment designers' and engineers' overriding objective is to produce high-quality, reliable and durable machines. We focus on creating machines that are as safe as possible and are constantly developing new features to improve the security both for the operator and the environment. Innovations have included roll over protection and falling object protection systems for improved cab safety, and a reduction of vibration and noise levels from our machines.
Key People
Dr. Jonas Larsson,  Research Coordinator for the European region of Volvo Construction Equipment.
·         Dr. Rikard Mäki, Clutch specialist.
·         Dr. Joakim Fröberg, Software Architect.