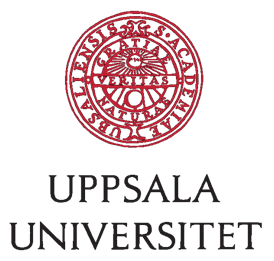 UPPSALA UNIVERSITY
Uppsala University is the largest university in Sweden. Uppsala DataBase Laboratory (UDBL) is a research group in the Department of Information Technology at UU. UDBL conducts research on methods and theories for database technology and advanced query processing techniques for enabling efficient search and integration of information in different kinds in distributed environments. The research is mainly experimental emphasizing building of research prototypes and systems. UDBL has a well-established publication record as well as extensive experiences in wrapping different kinds of sources and on query optimization techniques for scalable access to integrated data. Current research projects include high performance stream data management (iStreams, SSPI), and long term preservation of scientific data (PRESERVE).
The proposed project will utilize UDBL's knowledge on high performance data stream management, data preservation, and scalable search in data encapsulated and described using semantic web representations. These topics are at the core of UDBL's research. The project will utilize prototype software developed in the UDBL group for distributed stream query processing and wrapping external data sources.
The research will utilize UDBL's international network on database research.
Key People
·         Tore Risch, Professor .
·         Gyozo Gidofalvi, PhD.